Meet the Reifam: Danny Karageorgis
Welcome to our new series "Meet the Reifam" (Reify Family) where you'll get to know the employees who make up our talented team passionately working to bring solutions to clinical trial enrollment.
Name: Danny Karageorgis
Employee Job Description: I lead talent acquisition helping to build Reify's greatest asset, it's people

Hometown? Shrewsbury, MA
Currently live? Hanover, MA
How long have you been at Reify? 1 year
Why did you join the Reifam? The mission. I have worked at some exciting places but they were not as fulfilling.
Where did you work prior to joining? Circle, a crypto company and before that, DraftKings
What is your favorite part of being in the Reifam? My team, they're like family to me. We work really hard and take care of each other.
What is your favorite moment or project during your time at Reify? My birthday when everyone sang happy birthday to me. I thought it was a strange tradition but then when it was for me I felt really special
What is your advice for others looking for opportunities in Talent? Reach out to me, we're hiring
What's your favorite Reify perk or benefit? WFH, I get to spend time with my son and my family in between meetings and in place of my commute
If you could describe the Reifam in one word what would it be? Family
Which of Reify's core values resonates most with you? Why? Show up every day and put soul into what you do. I live my life that way I try to put my all into everything I do
What was your fun fact when you joined Reify? I was on the show Arthur as a kid
Favorite food? BBQ Ribs
Favorite place on earth? Panther Pond
Favorite animal? Dog
Favorite genre of music? It depends on the situation. If I'm just hanging out, or working on house projects I love to chill and listen to country, but if I'm sourcing for candidates or working on work projects, it's 90's rap all day
Favorite age so far and why? My current age, because it was the year my son was born
What color best describes you? Red, I have a lot of passion. I think that's what's allowed me to be successful in my job
If you could give a piece of advice to your younger self what would it be? Don't worry so much and enjoy the moment
What's a unique fact about you that few people know? I'm a black belt in karate and so is my wife
What are your hobbies? Working out, home improvement projects, and hanging with my family
Interested in joining the Reifam? Check out our open roles here.
Related Posts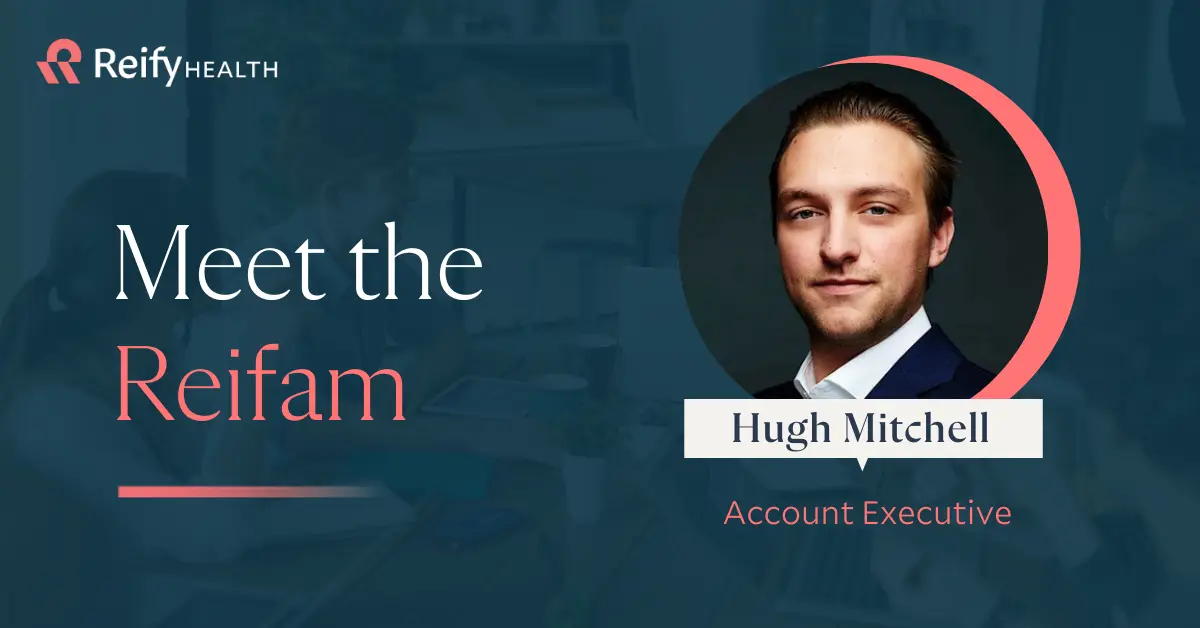 Welcome to our new series "Meet the Reifam" (Reify Family) where you'll ...
Read More